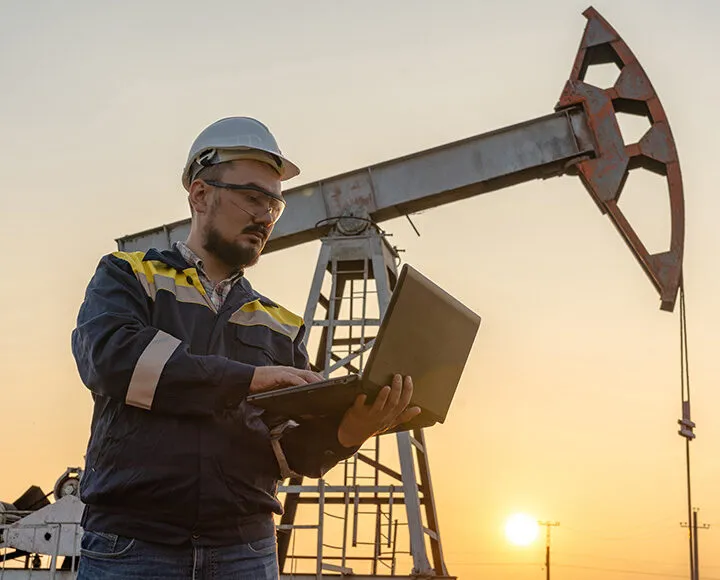 In collaboration with your internal team, our Crown royalties tax experts perform a detailed analysis tailored to your unique business operation. We offer strategic recommendations for prospective benefits and overpayment recovery—all while ensuring your business adheres to all applicable legislation and compliance regulations.
SERVICES
REVIEW & RECOVERY
DMA's Crown Royalties Review & Recovery service is a customized solution leveraged to identify and recover gas cost allowance credits (GCA), including:
Capital costs
Operating costs
Custom processing fees
A major part of our Crown Royalties Review & Recovery service includes a review of Alberta Oil Sands Royalties filings based on the current legislative framework to ensure all available benefits are received. Our team then provides expert recommendations for value-added processes to increase accuracy in reporting allowable costs. And finally, our Crown royalties specialists conduct a thorough analysis of your current gas cost allowance filings versus your detailed general ledger, along with an analysis of your royalty incentive applications. We also provide a detailed report of any royalty credit opportunities.
COMPLIANCE
DMA's Crown Royalties Compliance service provides a filing of all gas cost allowance forms for Crown royalty purposes. Our experienced Crown royalties team ensures all eligible costs are claimed to ensure your company realizes the maximum allowable benefit.
DMA prepares the following forms prior to the established deadlines:
AC1: DMA will create new facility cost centers, retire assets, and submit changes in FCC status along with changes in working interest ownership.
AC2: DMA will submit claims for all eligible capital AFEs and operating costs incurred during the filing year.
AC3: DMA reallocates costs between facilities/owners when required.
AC4: DMA ensures all eligible custom processing fees are claimed in the filing year.
In addition to the above forms, DMA provides custom processing allocation factor calculation and reporting when required. Our experienced Crown royalties experts also provide complimentary training and recommendations to help your company create cost-effective processes and encourage the adoption of best practices.